Honey's Huts is a small family run business, based in Oxfordshire near Woodstock. We custom build Shepherd's Huts to suit any need. From spare rooms to offices, garden sheds to play rooms, we combine our skills to create the perfect space for you.
The Big One 7x12ft
(£11995 guide price)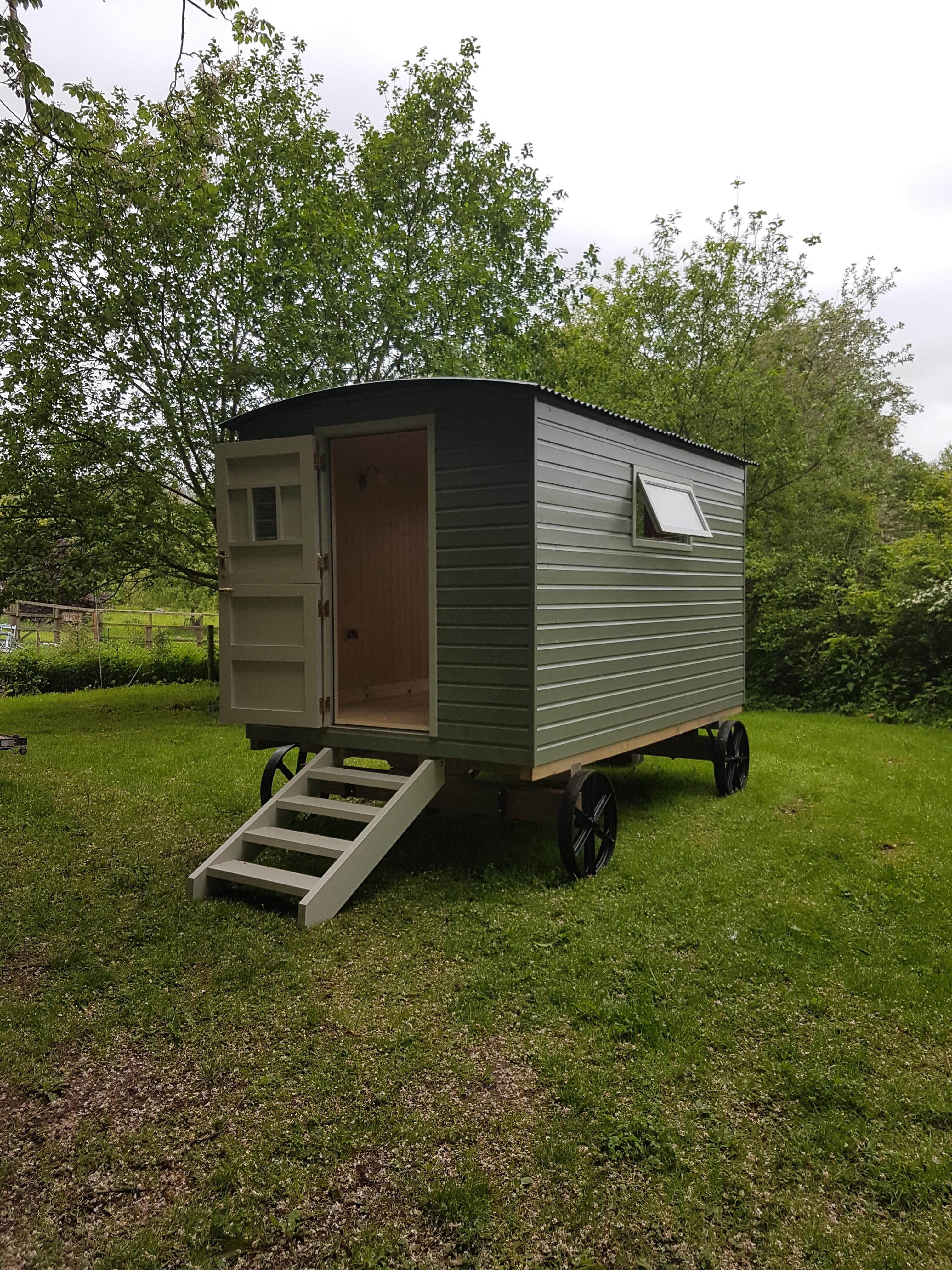 This Hut is an ideal office space or workshop, also perfect as a single bedroom setting.
As standard, this hut comes with the following:
24" Cast iron wheels
solid Oak chassis
exterior pine cladding
choice of Sadalin paint colours
fully insulated
full interior cladding
electric hook up & consumer unit
electric lighting and sockets x2
stable door and windows
A-Frame (should you need to re-position your hut)
hand crafted steps
corrugated galvanised steel roofing
Additional features will be charged at an extra cost. All of our prices are initial guide prices as we custom build the huts to suit all of your wants and needs.
The Small One 4x8ft
(£2750 guide price)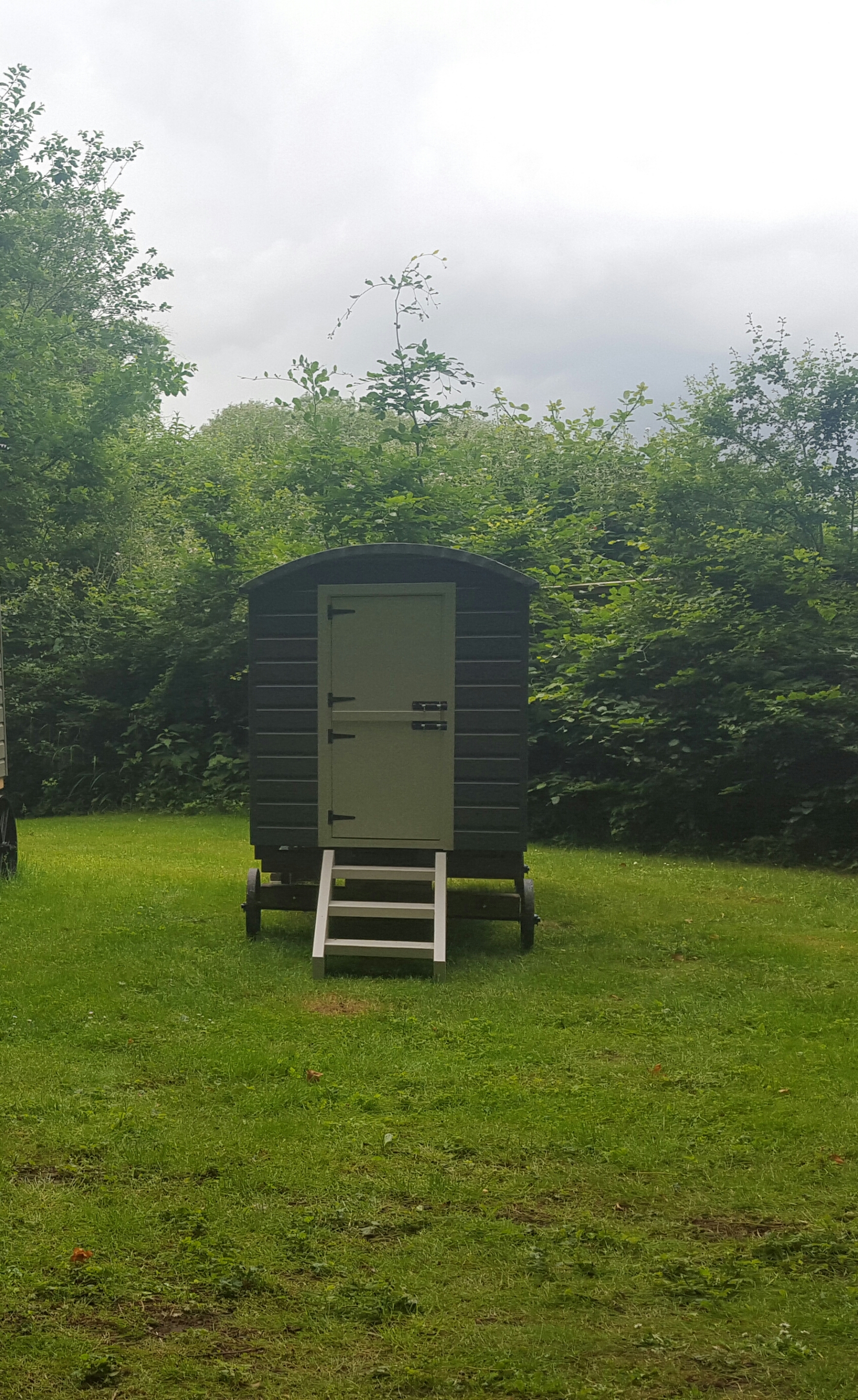 Our small hut is ideal for children; a great size to be hidden away in the garden as a reading/homework hut or as a play house.
As standard, the small hut comes with :
pine chassis
15" cast iron wheels
fully clad exterior
choice of Sadalin exterior paint
felt roofing
wood effect flooring
half clad, half paint interior
hand made stable door and windows
Additional features will be charged at an extra cost. All of our prices are initial guide prices as we custom build the huts to suit all of your wants and needs.
Who is behind Honey's Hut's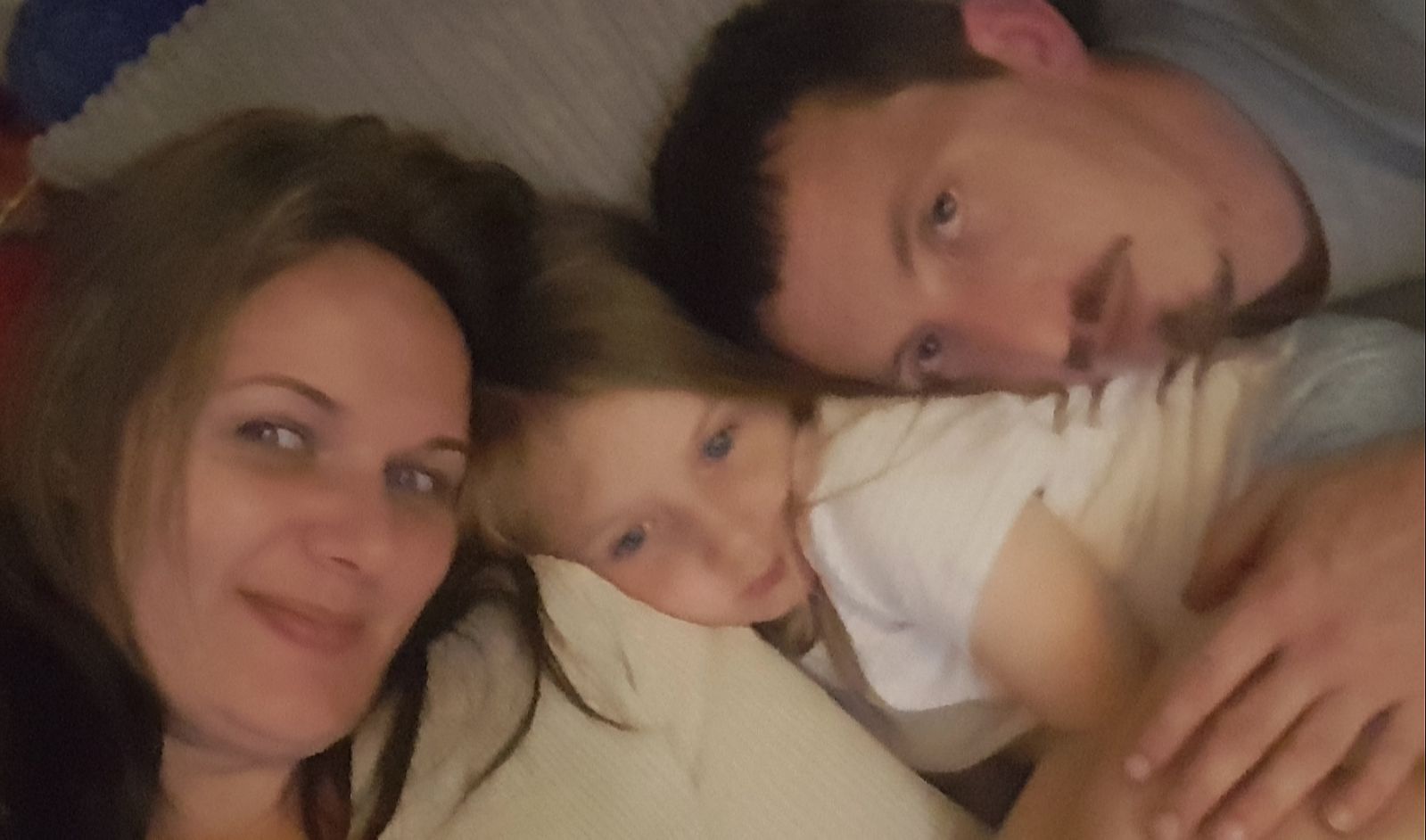 Meet Ben Honey, the brains behind the build!
Ben has done various jobs since leaving school at 16. From building to tree surgery, shop fitting and painting, construction has always played a big part in his life and he is not shy of a challenge.
Construction also spills into Ben's spare time. He is always creating something and loves to tinker with all machinery; cars, boats, bikes and quads. Looking to give 'the old' a new lease of life, he is always finding a way to make something out of practically nothing.
Meet Kaylee, sales and business
Kaylee graduated from University with a degree in Interior Design Decoration.
She has spent her time, since the age of 16, working her way up the ranks in retail before having a career change to become a carer.
Kaylee has many hobbies and is an extremely talented cook and baker; regularly told to apply for the Great British Bake Off!
Kaylee and Ben work closely together to find the right interior for each hut, from the fittings to paint and materials. Kaylee deals with all enquiries and sales in the business so it is most likely her at the end of an email or phone call.
Meet Kaitlyn, our gorgeous daughter

Kaitlyn is the daughter of Ben and Kaylee and loves nothing more than to help daddy in her spare time. She likes to have her own say in how daddy does things in the workshop and is the boss of the business at only 3 years old!

The Small Hut, as part of the Christmas display at Bunkers Hill Garden shop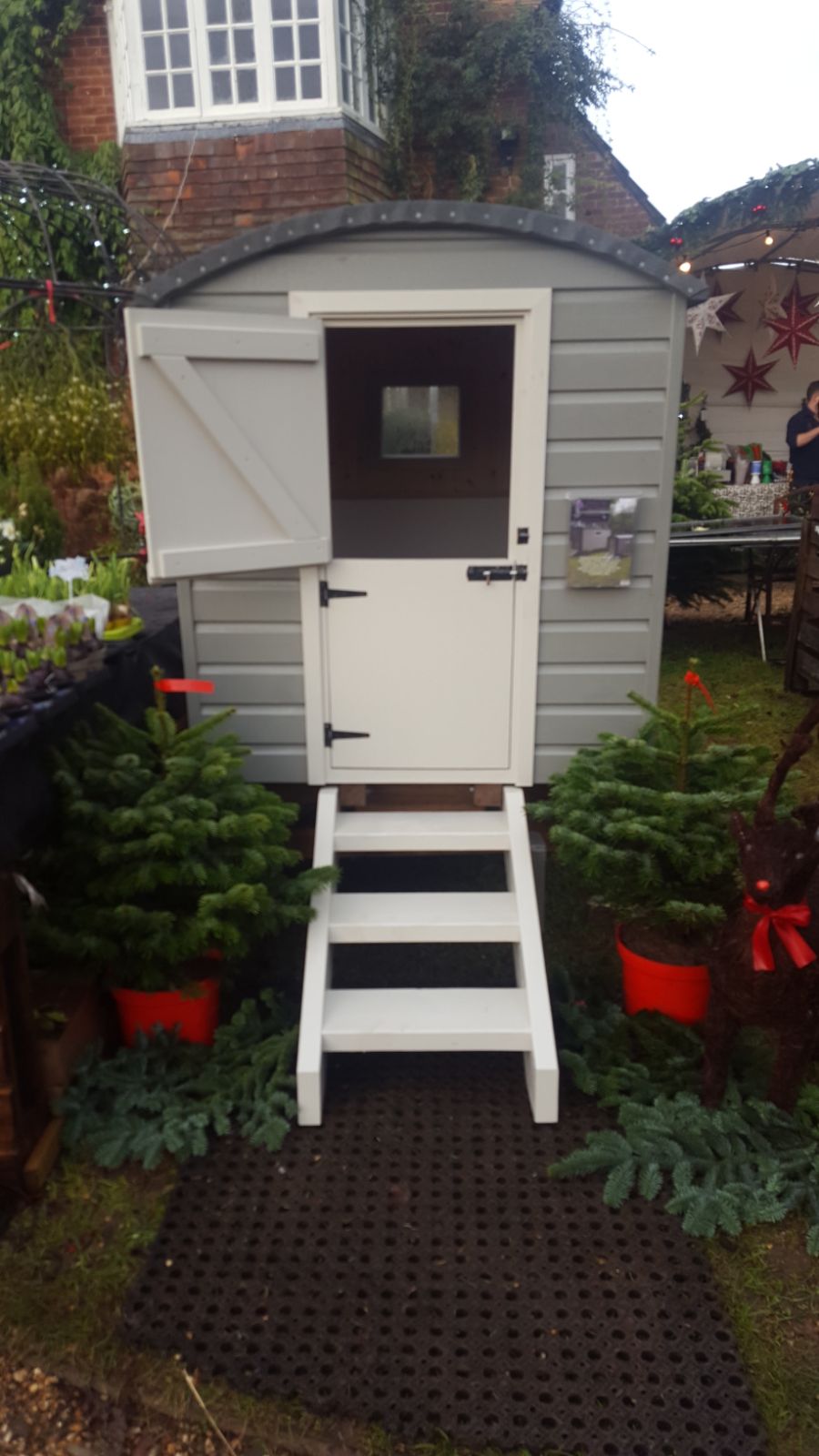 Our huts are sustainable and practical. Each one is individual as well as a worthwhile investment for the future; it could even supply an extra income!
They are not only beautiful, and in most cases nostalgic, but they can be used all year long.
Huts all have their own character which just make people fall in love with them. They are a calming place to be where you can remove yourself from everyday living.
They can be moved from one place to another (the small ones with ease, the larger with a 4x4 or similar vehicle) with a big bonus being that other than for one or two uses the current building legislation means that planning is not required.

Huts are becoming more and more popular due to there versatility in terms of use, the main factor being that they are easier and mostly cheaper than an expensive extension and are a great additional space for guests to stay.
Other uses for our huts could be:
Student space, sewing/craft room, art/music studio, spare room, granny annex, homework hut, a shop space, glamping, sauna, office, gardening hut.
Also good for the feathered and furred family, our Huts could house dogs, guinea-pigs, rabbits or chickens. They could even be used for the equestrians out there as a brilliant tack room!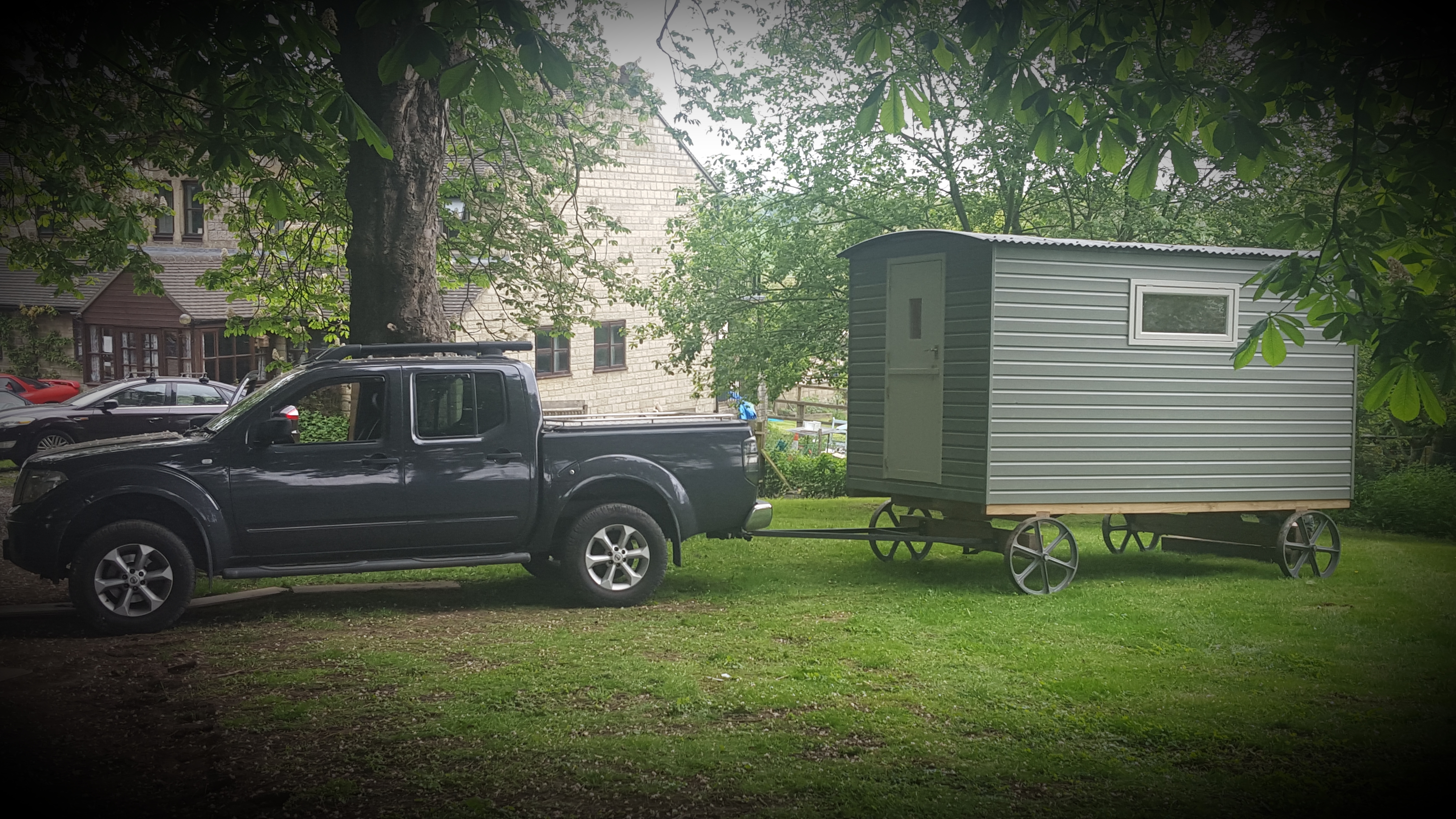 The Shepherd's Hut, or Shepherd's Wagon as it was also known, has been used since the 15th Century into the early 20th Century. A crucial part of Britain's agricultural history, they have been used throughout the United Kingdom by farmers as a mobile shelter to tend their sheep and watch their flocks during lambing season, even bringing sick lambs in to care for.
A Shepherd's Huts had multiple uses; it was a kitchen, dining room, bedroom, sitting room and store room all rolled into one. There would often be a stove in one corner used for warmth and cooking.
Designs varied but all had the same purpose in mind; providing practical and durable accommodation. Many different materials were used to build these huts and they were most commonly found with corrugated iron roofing and cast iron wheels. Though they were occasionally built with corrugated sides, interlocking wooden sides became more popular with windows on each wall and hinged stable doors.
Honey's Huts look to combine authentic touches with all the modern conveniences of today to make for a comfortable and enjoyable space to suit whatever need.
Ben does all of the construction himself, creating a solid oak chassis and using a wide range of materials for the rest of the hut. Where he can, he sources reclaimed materials and supports small local businesses to get the ideal materials for the job.
The Small Hut, on display at a local village fete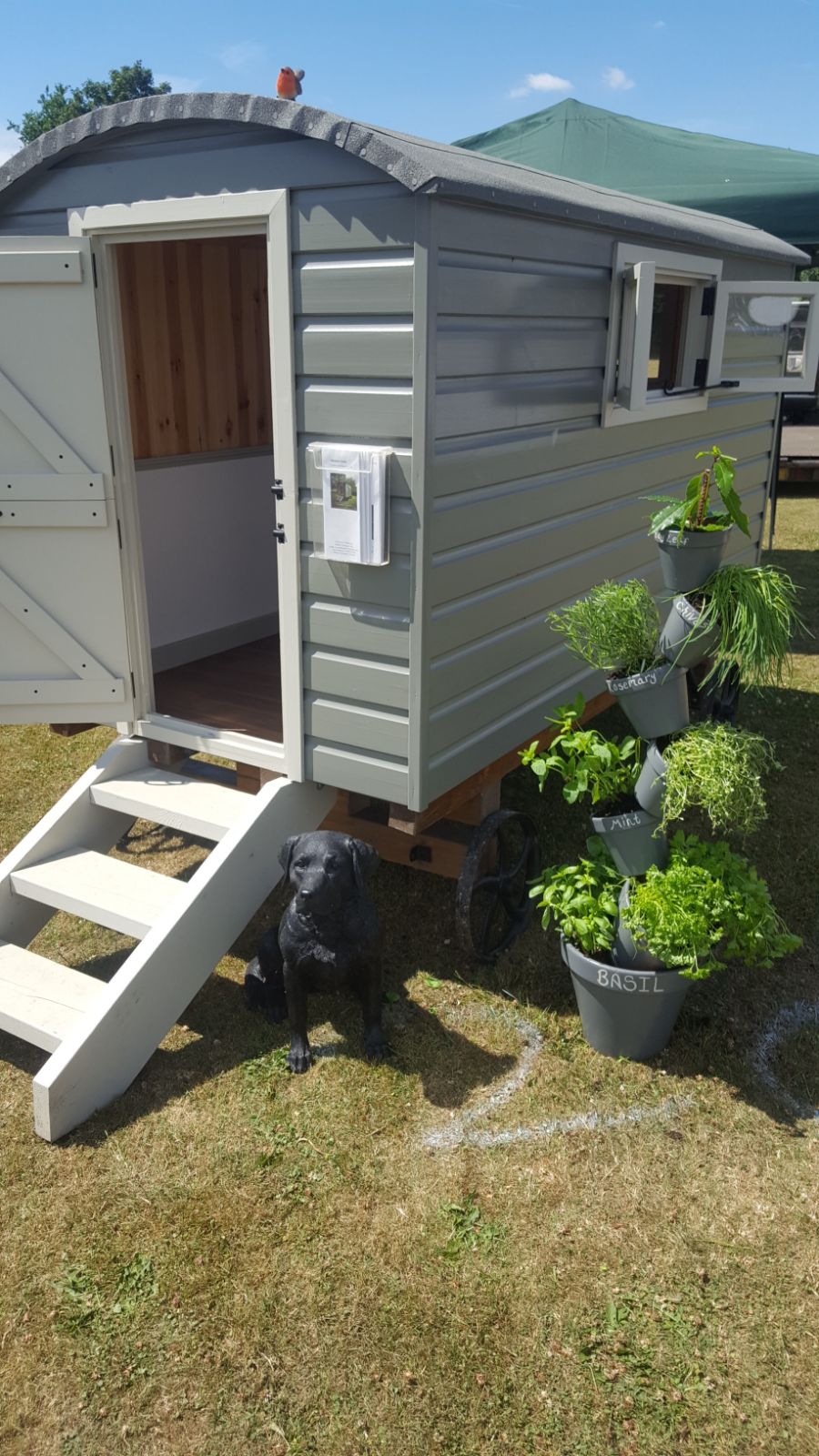 Interested? Come and see us and we will put the tea on, Kaylee may even offer a slice of cake too!


You can come and meet with us and to discuss all of your wants and needs for your hut. If you can't come to us then don't worry, we can work wonders via phone or email or we can even come to you.
During the build
We will keep you updated during the building process if you would like as we do take photographs throughout each build to add to our portfolio.
Pop and see the hut before it's finished; we are lucky enough to work from home so if you would like to see how it is going then you can always arrange to come and see us. If there are any additional requirements we will accommodate them where we can.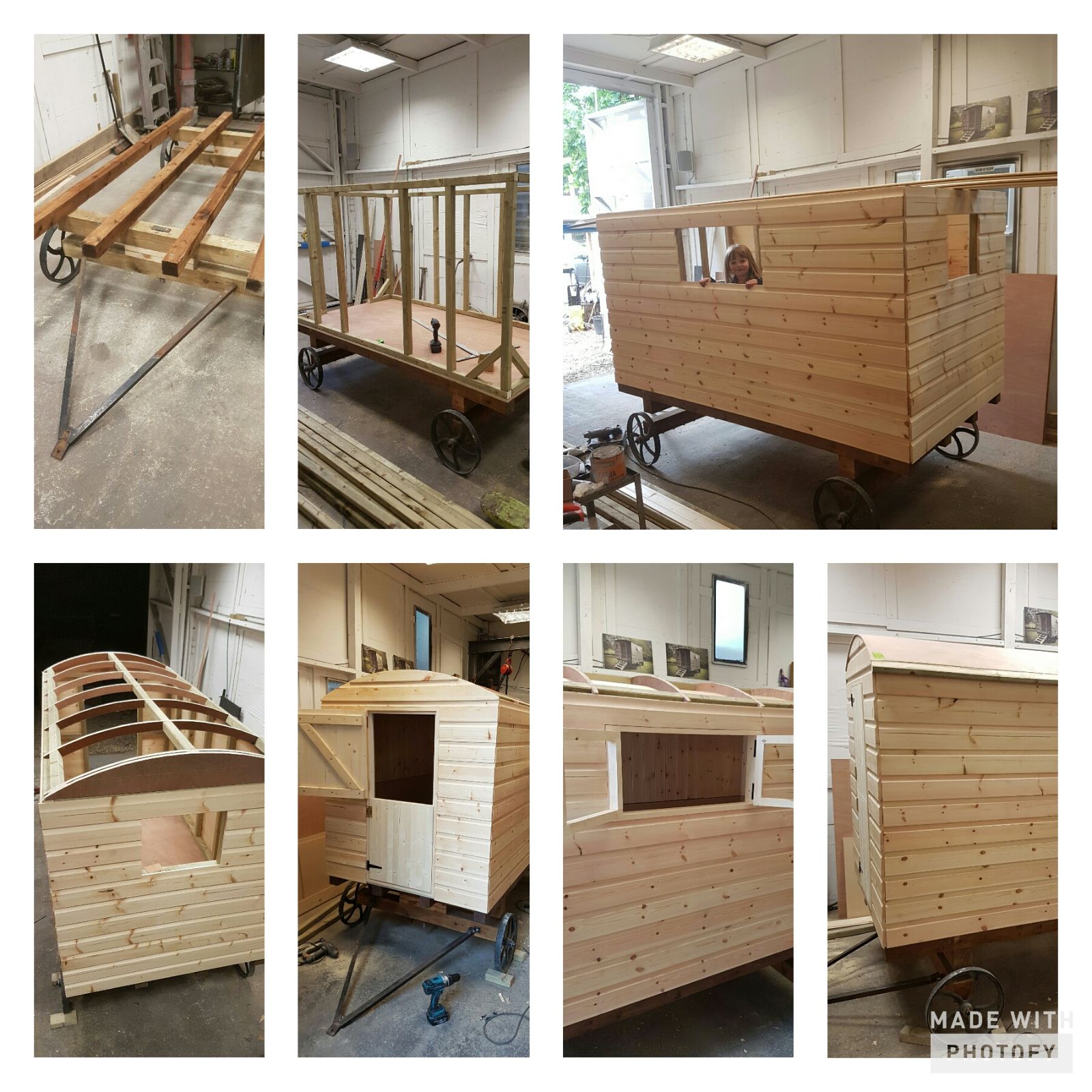 The Small Hut, a few construction images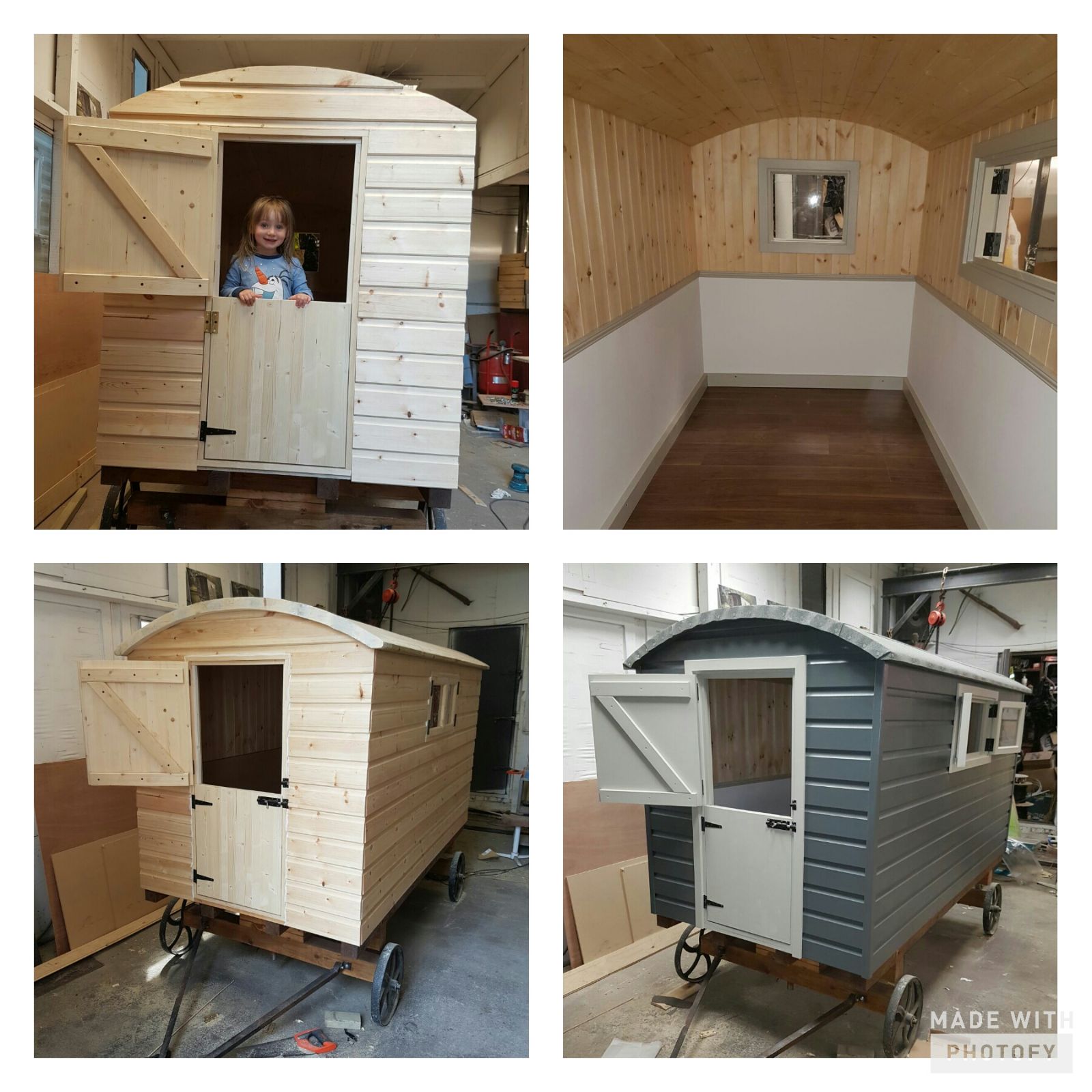 Delivery

We are able to offer free local delivery (within 30miles) for our small huts. For further distances, or a larger hut, an additional delivery cost will be added as we will have to enlist the help of our friendly local haulage company.


Access
Don't worry if you feel access is an issue, we can arrange a site visit or discuss access via email or telephone and work something out. Everyone deserves to have a Honey's Hut should they want one so we will work with you to achieve this.